No two athletes are the same. No two sports are the same. Create your own personal performance fuel hydration tailored to your needs.
Create your own natural energizing hydration drink.
Tailored to meet your unique needs with your choice of flavor, electrolytes, calories, BCAAs, caffeine & more! Custom-blended to keep you hydrated and fueled all day long.
Don't know where to start?
Connect with our Formulation Team who will walk you through the process. Our team of Registered Dieitians will create the perfect Custom-blended nutrition plan to match your goals.
Our dedicated and knowledgeable Customer Support Team is here to ensure you have an excellent INFINIT experience.
Shoot us an email or call us during our normal business hours Mon-Fri for immediate assistance.
Check out our frequently asked questions for more information on our products, orders, shipping, and more.
We use only 100% natural ingredients - Free from artificial colours, flavours or sweeteners.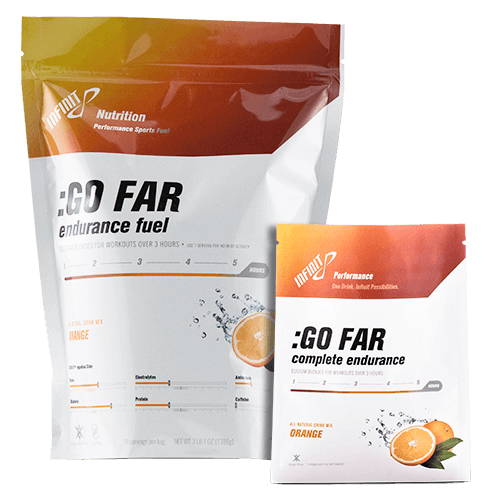 Simplified Sports Nutrition
Complete all-in-one nutrition and hydration solutions formulated by sports nutrition experts to fuel peak athletic performance & support maximum results.
Made in Australia with 100% natural clean ingredients. Formulated with an exclusive electrolyte blend with sea salt. Sweetened with pure cane sugar. No colours or dyes. Zero artificial sweeteners or preservatives.
Situationally formulated to meet the needs of the masses, INFINIT Preset mixes were formulated from decades of working with athletes to develop Custom Nutrition Blends that work for unique body types.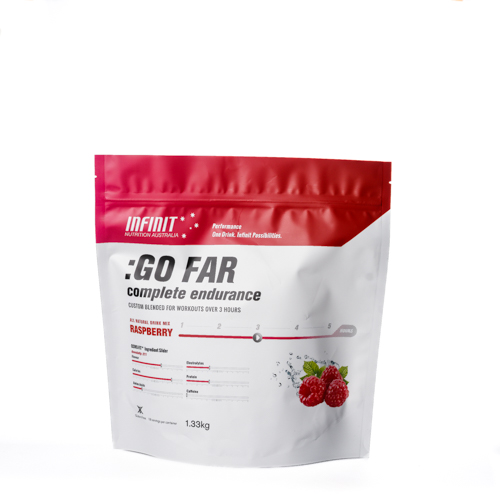 Every sport has unique demands. Shop our hydration, endurance fuel & post-workout recovery recommendations by activity type.
Dominate the 4th discipline of triathlon with isotonic formulas that eliminate the need for gels, chews, bars or salt tabs.
Simplify your bike nutrition so you can focus on the joy of the ride with all-in-one endurance hydration & fuel blends
Ditch the gels and chews, and simply sip and stride with electrolyte mixes made with easy-to-digest carbs & clean ingredients
Get the most out of every stroke with clean hydration and energy to fuel, plus all-natural post-workout recovery.
Whether it be short, sharp beach sprints or long endurance board paddling, we have the mix to keep you competing all day long.
Simplify your trail nutrition and reduce waste with all-in-one hydration and backpacking fuel to keep you trekking strong all day
Take your performance to the next level and optimize results with the right nutrition & hydration solutions for before, during, and after your workouts
Go into your workouts feeling 100% ready to go with easy-to-digest meal supplements, and clean electrolyte solutions to hydrate & energize.
Simplify your fueling and feel better with isotonic nutrition solutions formulated to energize, hydrate & replenish so you can go strong hour after hour.
Recharge and rebuild stronger with dietitian-designed premium protein mixes formulated to support maximum muscle recovery.
We take pride in making nutrition simple and attainable for everyone & offer complimentary consultations with experienced Nutrition gurus.